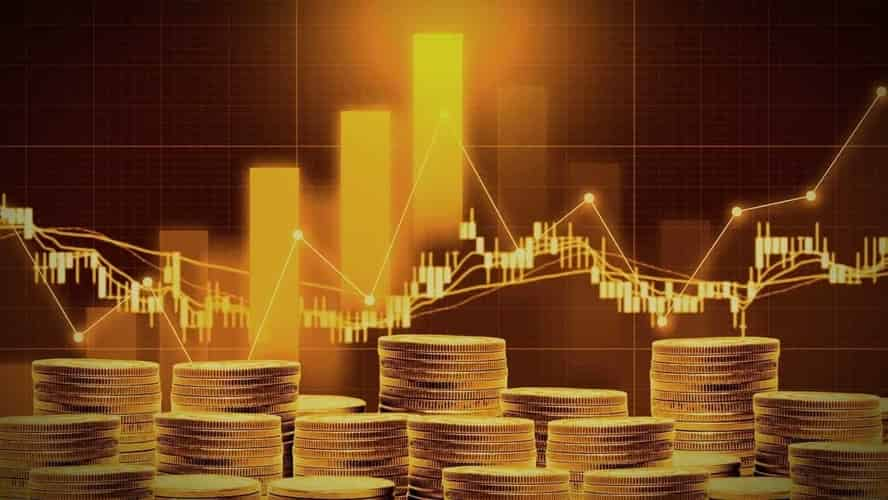 Terms & Conditions
Welcome to Bitcoin Prime! Read our Terms and Conditions before you proceed.
Risk Disclaimer
The tremendous volatility of the cryptocurrency market has the potential to make traders successful. However, bear in mind that you might lose your entire investment due to the risks involved. You may lose more money than you've invested if you use leveraged trading products such as CFDs. Crypto CFDs are unregulated in the United Kingdom. The United Kingdom's Financial Conduct Authority (FCA) has begun to impose restrictions on the sale, promotion, and distribution of CFDs on digital assets as per PS 20/10. As a result, providers operating outside the UK cannot offer CFDs to UK investors.
One of our company's major goals is to become a marketing tool that can connect you with the best broker in your country. However, our company is NOT a financial advisor, an analyst, or a licensed broker. We do not provide personal investment advice or broker comparisons.
You are accountable for your trading results. Our methods do not promise that you will achieve exceptional outcomes. Every trader's experience is distinct. Good results are always dependent on one's devotion, expertise, and strenuous effort. We suggest starting trading along with your full-time job. Before making any investment, you should carefully evaluate your experience, financial position, investment goals, and risk tolerance level and speak with an independent financial adviser to ensure that trading is suitable for you.
Affiliate Disclosure
Please keep in mind that when you click and interact with the affiliate links on our website, we may receive commissions from our affiliate partners regardless of your trading results and at no extra cost to you.
You are entirely responsible for any activity or link you voluntarily engage with. We assume no liability for the content of any linked website or the links included within it. You should read and understand the terms and conditions and privacy policies of every third-party website you visit. You should make sure that you properly comply with crypto regulations in your country regarding the use of our partners' services. Carry on due diligence!
1. Acknowledgement
1.1 All users/visitors acknowledge that they have read, understood and accepted these Terms of our binding legal agreement.
1.2 If you do not accept the agreement in its entirety, you cannot use this website and its services.
1.3 We reserve the sole and exclusive discretion to deny access to this website's services to any individual.
1.4 You acknowledge that you are over the age of eighteen (18). We do not intend to market our services to persons under the age of eighteen (18). Persons below the minimum age cannot access our services.
2. Scope of the Agreement
2.1 These Terms govern all actions and relations a user takes or undertakes with this website and are non-negotiable.
2.2 We reserve the right to amend, alter, delete, or add to any of these Terms from time to time.
2.3 The website's continued use raises an implied agreement, and it's the user's responsibility to frequently check the Terms and Conditions for any updates and changes.
3. Proprietary Rights
We own the applicable copyrights, trademarks, and other intellectual property rights to all the content on this website. We have trademarks for our unique name, logo, and associated graphics. The use of any such trademarks is also strictly prohibited.
4. Disclaimer and Limitation
4.1 Disclaimer
We make no warranty that any product or services you will receive on the website or through our third-party service providers will meet your requirements. We will not be held liable for the availability of the underlying internet connection needed when accessing this website.
4.2 Limitation of Liability
We shall not incur any liability to you or any third party for any damages, whether direct, indirect, incidental, consequential, or exemplary, including but not limited to damages and loss of profits and other intangible losses (even if we have been advised on the possibility of such damages).
5. Legal Warning
We warn any individual who attempts to damage, tamper with, vandalise, or otherwise interfere with this website's operation that such actions will violate criminal and civil law. We will pursue all available remedies necessary to bring such offending individual/s or entities to face the penalties for their actions.
6. Third-Party Websites
We are not responsible for the availability of third-party websites belonging to third-party providers, the links to which we may provide on our website. We do not endorse, are not responsible, or incur liability for any terms and conditions, privacy policies, content, products, and other materials available on such third-party websites.
7. Security
We shall implement reasonable technical and organisational measures to ensure that our website is secure according to the risks contemplated in Personal Data processing. When determining the appropriateness of security, we shall consider the level of risk involved and the measures contemplated in article 32(1) of the GDPR.
If needed, contact us for more information regarding our Terms and Conditions.